At M we are entirely dedicated to you.
As soon as you enter M, you will be completely absorbed in our unique salon experience; everything we do is designed to make you feel your most confident and beautiful self.
We all believe in the M ethos – F.O.C.U.S. Friendly, Open, Caring, Ultimate Service – it is this philosophy which defines us and sets us apart.
We are an Award Winning Salon, but our focus is always on you, ensuring you can relax, knowing you will receive our full attention, giving you the finest service and bespoke treatments tailored to you and your individuality.
Our Stylists and Technicians are all seasoned professionals and are trained to the highest quality, some have published work in glossy magazines, worked on shoots and won awards.
All we care about is how you feel, we will advise, but never tell you how to look.
You are an individual, and we will never forget that.
OUR CLIENT PROMISE…
All we care about is how you feel, we will listen and advise, but never tell you how to look
You'll always be made to feel welcome
We will respect your time
You'll only be recommended services and products that you need
Our pricing policy is clear and transparent, with no hidden charges
You'll always be invited to return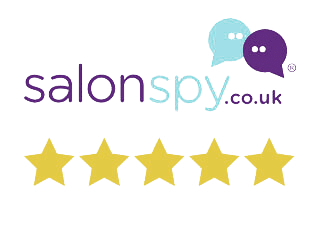 Lauren has a lovely personality and really cares about her clients. She is very sensitive to her clients needs and wishes and has an eye for what really suits the individual. I highly recommend you seeing her, you won't be disappointed!
Sylvia
This place is great. The staff are always so friendly and helpful. I left with a perfect hair cut. Big thank you M Salon!
Alex
Professional and clean salon, friendly and talented staff. Brilliant from start to finish.
Tom
Can't fault Luke's haircuts and his service, this is why I travel 15 miles to get there. I would highly recommend to anyone!
Beverley
I just had a cut and finish and a volumising hair treatment from Rose this morning and I am so happy with the results. Rose was thorough, accommodating and friendly. I'm very pleased I went to M Salon and had Rose as my hairstylist.
Nessa
M Salon GLOBAL WINNER
of Label M The Look

M Salon British Hairdressing Awards
Finalists